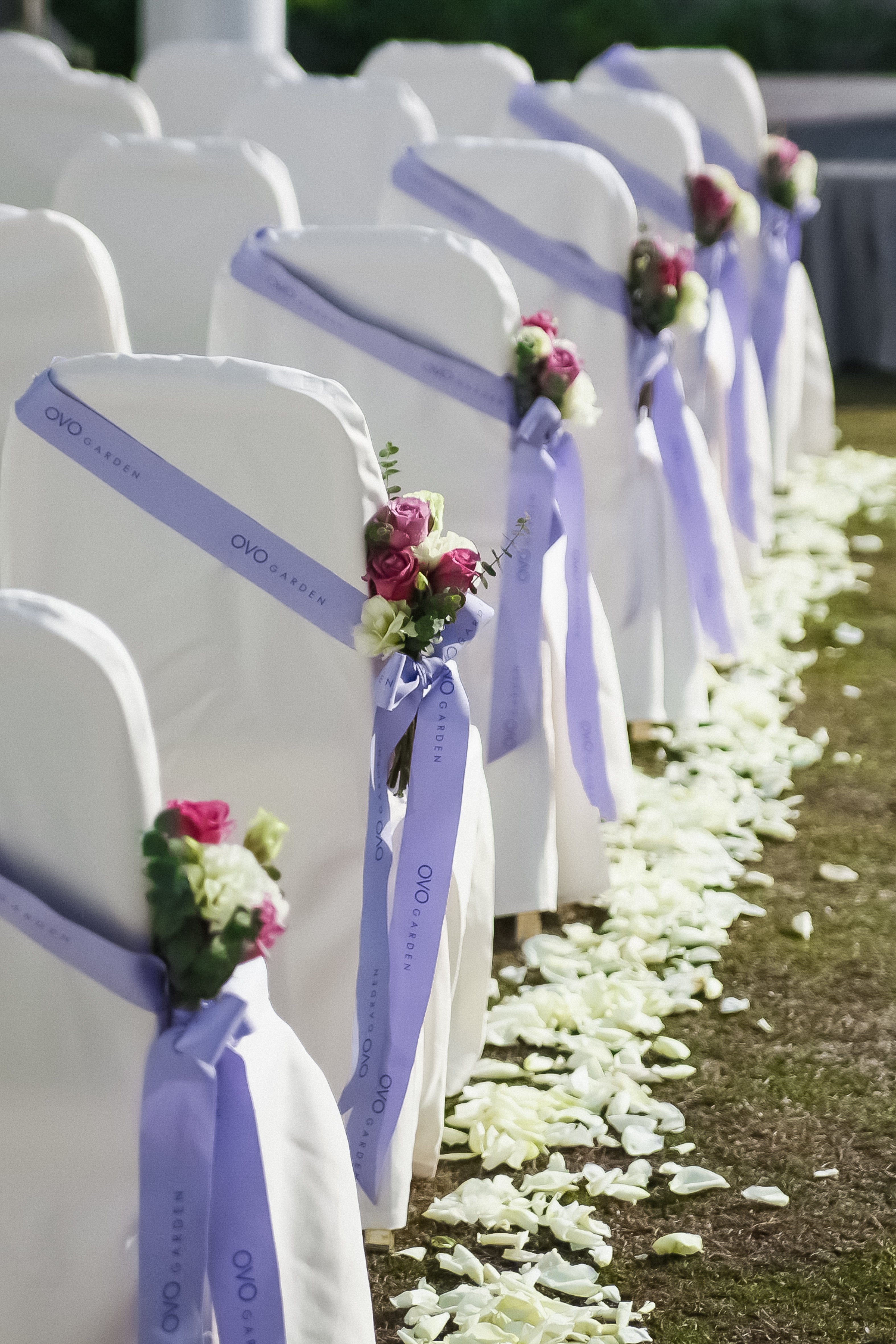 We Offer Bespoke Wedding Bouquets For Your Wedding
We specialize in creating beautiful and customized bridal bouquets tailored to match your wedding and color scheme. We take pride in the quality of flower arrangements and the level of service we provide. In addition to our beautiful and customized flower arrangements, we offer wedding venue décor and styling services as well as delivery and set-up of your floral arrangements. Our team of experienced florists is passionate about creating beautiful and unforgettable weddings for you and your partner.

What Flowers Should You Get As Wedding Flowers?
Each type of flower is associated with a symbolic meaning. Here are some popular flower types among couples that you should know.
Roses
The most popular wedding flower of all time, it has an ultimate romantic flower power that makes every bridal bouquet look beautiful, elegant, and fresh. It is the traditional symbol of love and purity.

Orchids
Orchids are timeless and can add a unique and tropical touch to any wedding bouquet. They symbolize beauty, refinement, love, and luxury.

Calla Lilies
Calla Lilies are softly fragrant and usually represent rebirth and admiration. They are ideal for summer weddings; you can use them as your centerpiece wedding decorations.

Tulips
Tulips can easily enhance the modern and artistic style of weddings. They are available all year round and can be effortlessly paired with other types of flowers. If you wish to add simple and minimalistic wedding decorations, there is no better choice than tulips.

Hydrangeas
Hydrangeas can make your wedding bouquet light and demure. Their voluminous blooms represent the beating hearts and gratitude.

Carnations
It is a gorgeous flower that expresses love, joy, and affection. With its wide range of colors, carnations have become an ideal wedding decoration flower.

Order Wedding Bouquet Online
We have designed a collection of wedding bouquets that you may order online with just a few clicks. However, you may also arrange a meet-up with our experienced florists to have a discussion on the wedding flower of your dreams. Contact us at 2529 2599.