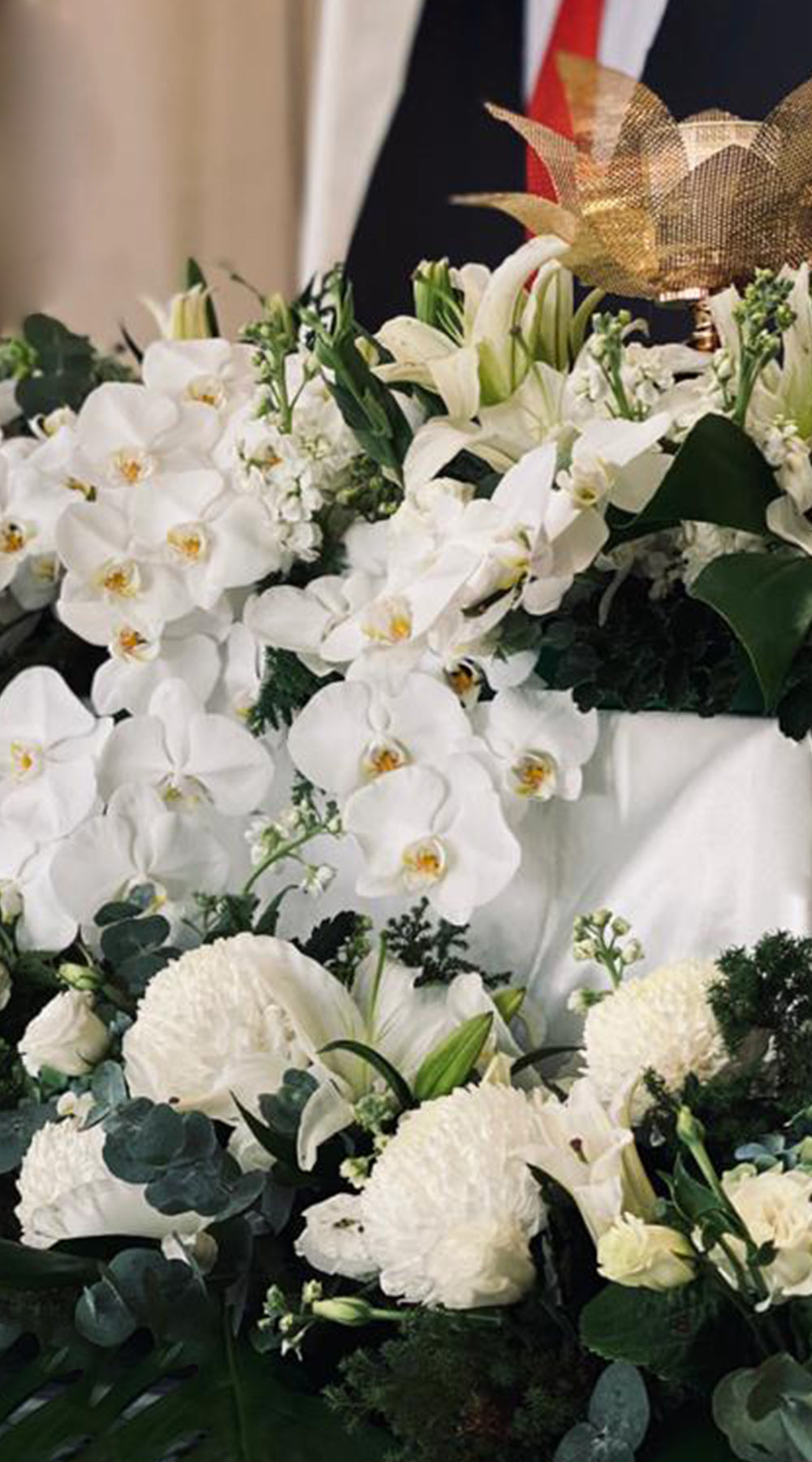 Why Should I Send Sympathy Flowers?
It can be difficult for the person in mourning to put their feelings into words. Sympathy flowers can act as an expression of love, comfort, sympathy, and respect. Nothing can compensate for the loss of a loved one. Give the person you care about some support and condolences with a bouquet of sympathy.
Which Sympathy Flowers Should I Send?
We understand choosing the right flowers during downtime can be emotionally challenging, and please remember a sympathy flower bouquet is more than just a simple bouquet. It symbolizes understanding, love, and comfort to reflect on some of the good memories you hold. Our thoughtful florists have created sympathy bouquets with condolence blooms in peaceful, understated colors of whites and creams, mainly white roses, white lilies, and chrysanthemums symbolic of remembrance, purity, and new beginnings.

What Sympathy Message Should I Include With My Sympathy Flowers?
We offer a complimentary message card for every flower order. Add your thoughtful sympathy message with the flowers. Some sympathy message suggestions:

- With heartfelt condolences
- We are always with you
- You will always be in our thoughts
- We are sorry for your loss
When Can My Sympathy Flowers Be Delivered?
We offer next-day delivery to your designated venue. For urgent delivery, don't hesitate to contact our florists at 2529 2599 for arrangements.