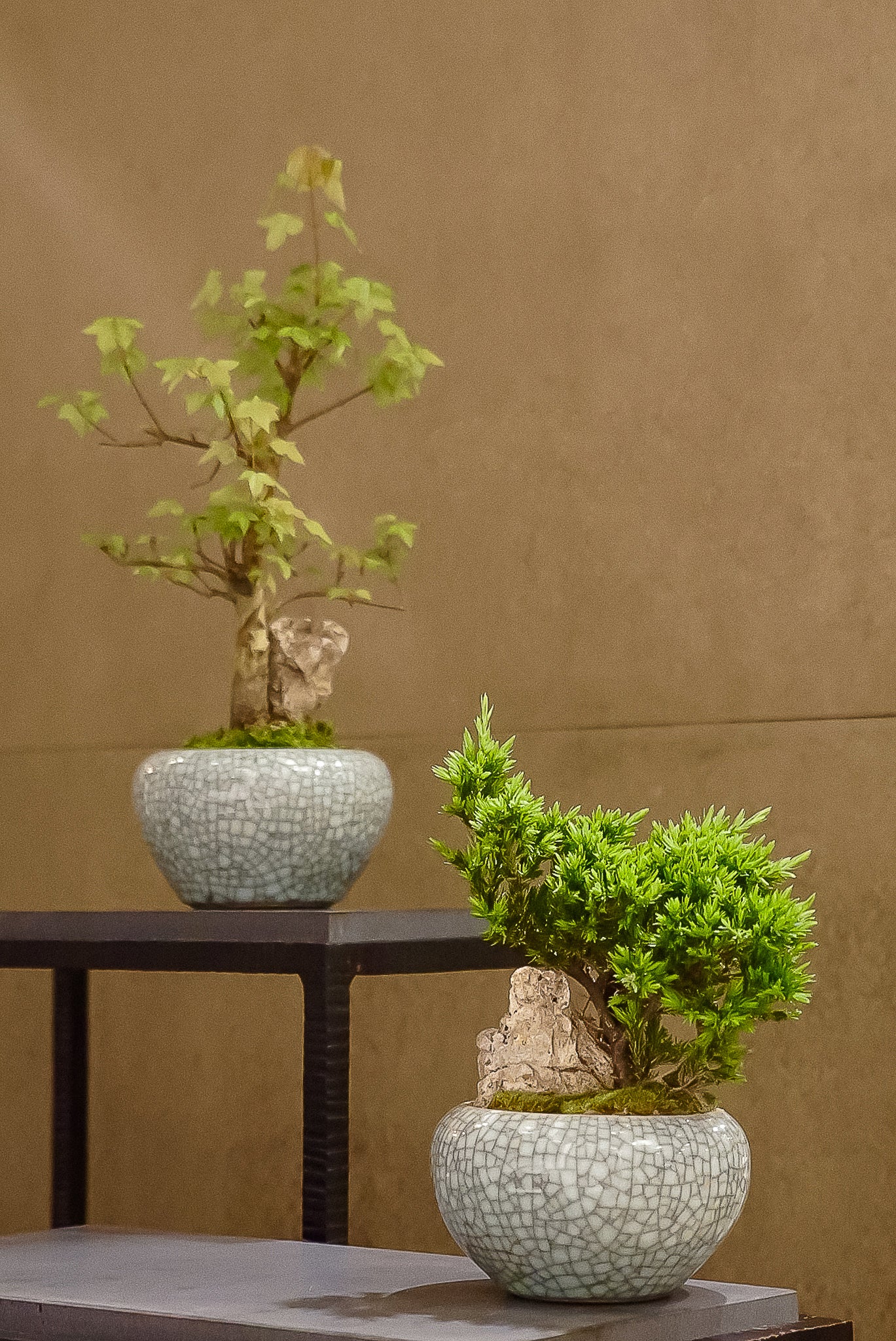 How To Order Bonsai Online
At OVOGarden, we provide same-day, next-day, and specific-time delivery anywhere in Hong Kong. Our online platform makes it easier to have what you desire to be delivered safely and on time. Our experienced florist and customer service team are always ready to assist with your orders. For urgent order requests, contact us at 2529 2599.
How To Take Care Of Your Bonsai Tree
Each bonsai is a potted tree or shrub that has been pruned to grow not more than 1 meter tall. Even though they are small, they maintain the appearance of a full-sized tree. Great care is needed to maintain its health. Some important techniques for raising a bonsai are pruning, wiring, and repotting.

Branches are pruned with scissors and other tools to adjust the shape of the bonsai tree. In OVOGarden, the shapes of the bonsai trees have been decided. You may choose from our bonsai collection that is pleasing to your eye. When the bonsai tree gets a little older, you will need to cut the branches to achieve a better balance as well as to maintain its beauty. Pruning helps control the size of each bonsai tree and promotes healthy bonsai growth by allowing better exposure to sunlight and air.

Wiring involves attaching wires to the trunk and branches to create your desired turn or correct an unnatural curve. Aluminum and copper wires are commonly used, and aluminum is easier to manage. Wires are usually wrapped from the trunk to the lower, followed by upper branches. Be cautious not to let the wires stay on for too long, as they can start eating into the enlarging branches and injure the bonsai tree. If you are still not satisfied with the shape, you may have its trunks and branches wired again.

Bonsai depends on a small amount of soil in a pot for survival. When the pot becomes filled with roots, the tree's growth becomes affected, and it is harder for the plant to absorb water and air through the soil and grow into a healthy tree. Regular repotting can increase a bonsai's longevity.