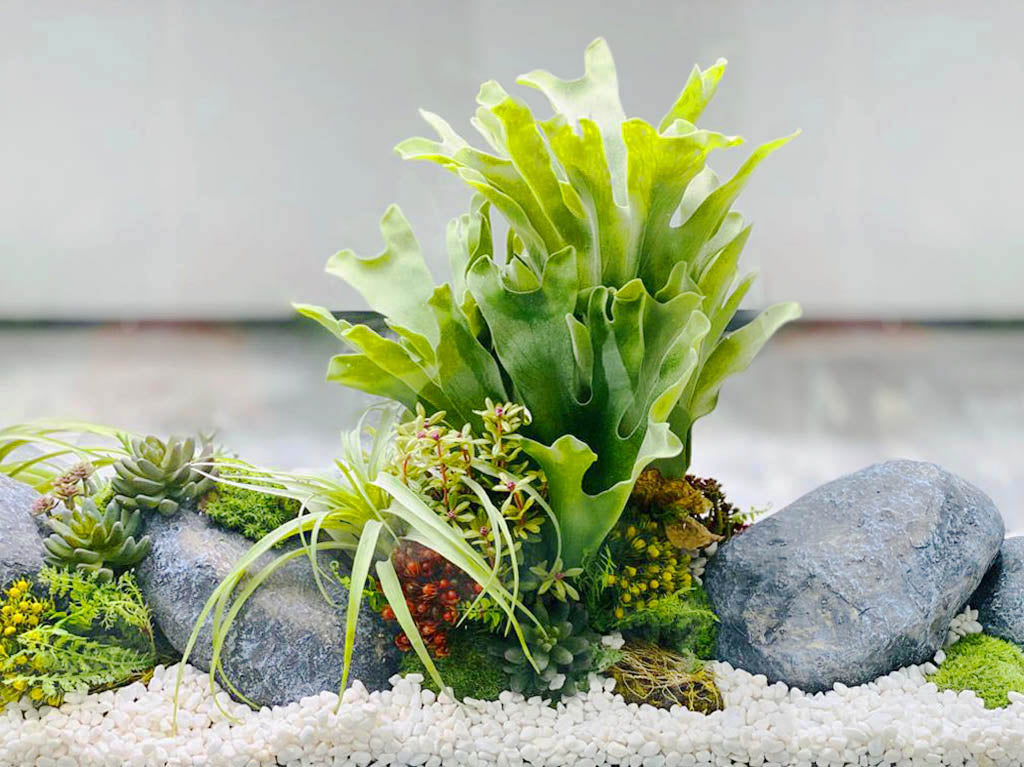 How do Artificial Plants Benefit Us?
Add some greener organic aesthetic to your home with our range of artificial plants to make a house a home. Enjoy the beauty of lifelike artificial plants for years with little or no maintenance. Artificial plant remains unchanged with the seasons. Allowing your space to stay just the way you like. Complementing the different aspects of your interior design, let them beautify any room of your home and turn it into a little utopia.

In addition to adding color, artificial plants can add texture and depth to a space, helping to break up the plain visual or uniform environment. If you don't have the right environment for live plants and flowers to bloom, artificial plants can favor you with no limitations. It stays fresh year after year without causing allergies and helps improve our mood, morale, productivity and focus.

How To Order Artificial Plants Online
At OVOGarden, we provide same-day, next-day and specific-time delivery to anywhere in Hong Kong. Our online platform makes it easier to place your order for artificial plants. Our experienced florist and customer service team are always ready to assist with your orders. For urgent order requests, contact us at 2529 2599.