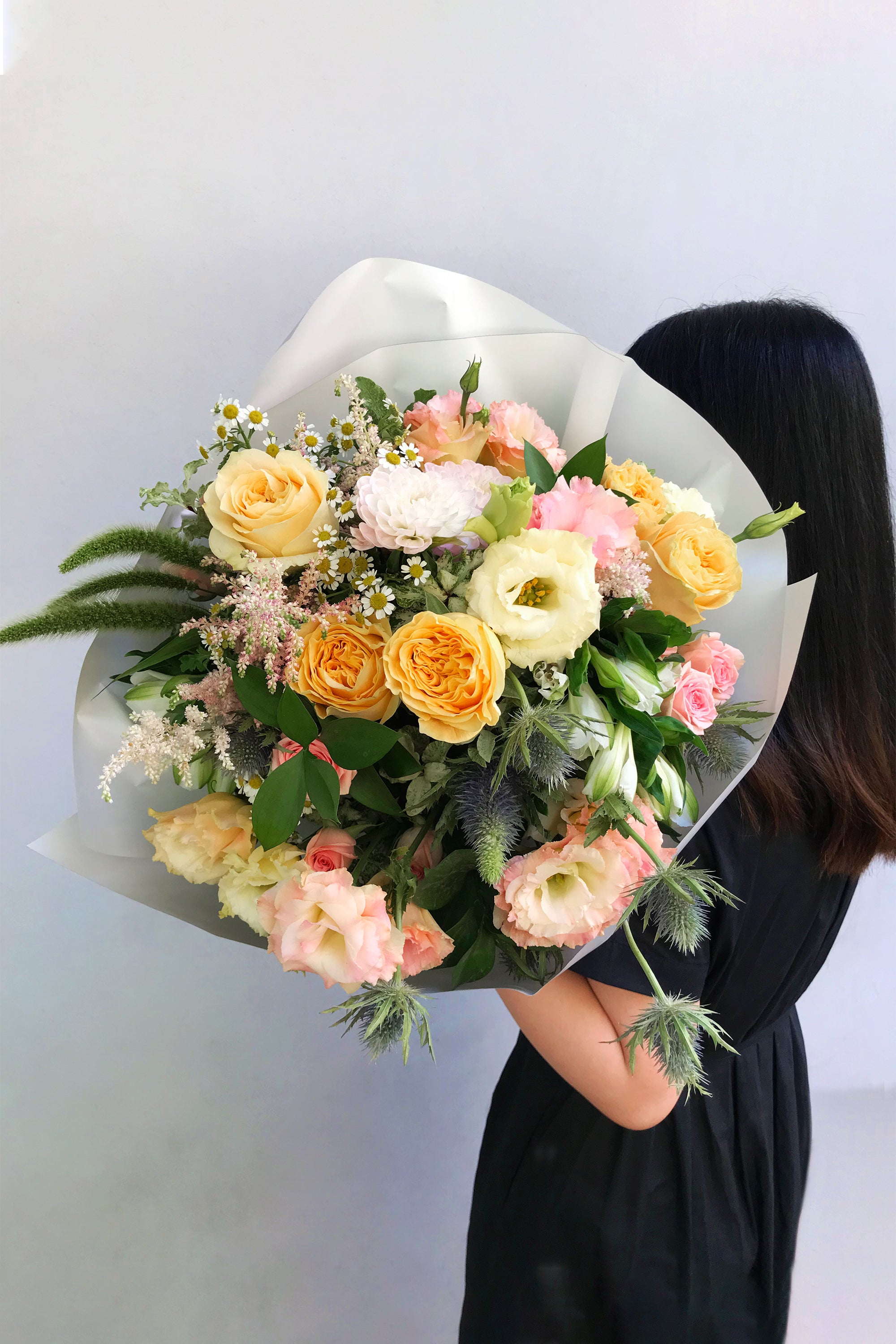 Flower Bouquet Is The Best Gift Idea
Flower bouquet can be the most thoughtful and appreciated
gift. The bright colors, the delightful scent and meaning behind the flower bouquet can bring a smile to anyone's face. Flower variety and color can have different meaning to reflect our emotions. Whether it is to convey our feelings or to brighten up one's day, flower bouquet is the substitution for our words. Flowers can bring precious memories, receiving a flower bouquet can turn a hard time into the best day of life.
Flower Bouquet Can Be A Gift On Every Occasion
Flower bouquet can be presented as a token of appreciation, a tactile apology and even as a gift to say 'get well soon'. Whether flower bouquet is given on birthday, graduation, job promotion, celebration or sympathy. Flowers speak volumes. Flowers given to someone to express affection or concern can carry the intended impression for a long time and be timeless.
How To Order Flower Bouquet Online
At OVOGarden, we provide same-day, next-day and specific-time delivery to anywhere in Hong Kong. Our online platform makes you easier to plan or place your last minute order of flower bouquet. Our experienced florist and customer service team are always ready to assist with your orders. For urgent order request, contact us at 2529 2599.