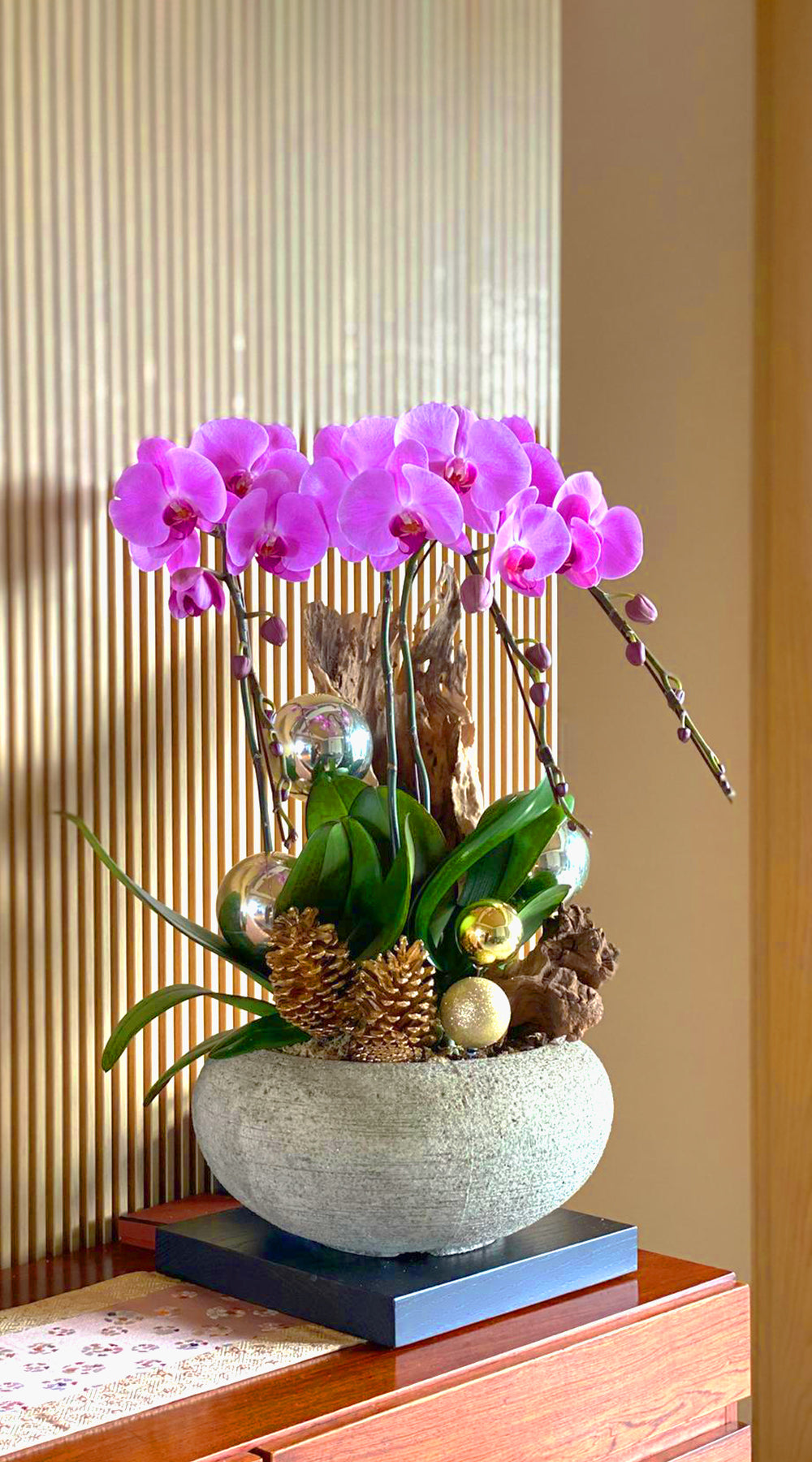 What Makes Orchid Meaningful?
Orchid is among the world's most beautiful plants. They can purify the air and reduce stress levels. Orchid's natural elegance makes it noteworthy. It is associated with a variety of positive emotions, including love and refinery. Orchid is often presented as a birthday gift, housewarming gift or Chinese New Year festival.
Orchid Meanings By Color
Purple orchid is tied to regality, respect, admiration and dignity. The pink orchid symbolizes happiness, purity, joy and grace. Yellow orchid makes a great option if you are looking for birthday plants to cheer someone's day. Yellow orchid also represents friendship and evokes a congratulatory spirit, making it a lovely gift to friends, new parents or recently promoted co-workers.
How To Take Care Of Orchid?
Orchid requires little care once all their basic needs are met, such as light, temperature and humidity. Most orchids require moist, bright and indirect light. Water the orchid when the soil has almost dried out completely. Usually once a week. The water should stay on the moss, and do not let water trap between leaves and in contact with the base of the pot. Orchid requires about 50-70% humidity. Place a humidifier near the orchid or mist it daily to keep it humid. Repot in fresh peat moss when the orchid stops blooming. Feed them with suitable fertilizer to let them re-bloom.

How To Order Orchid Online
At OVOGarden, we provide same-day, next-day and specific-time delivery anywhere in Hong Kong. Our online platform makes planning or placing your last-minute order of flower bouquets easier. Our experienced florist and customer service team are always ready to assist with your orders.